Area 10 and the Fellowship of Alcoholics Anonymous in Colorado welcomes you to our website.
If you think you might have a drinking problem, and you need to get to a meeting, follow this link to find help near you…there is a solution!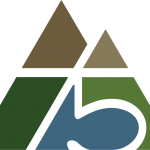 The Colorado State Convention is held each year near the end of summer. Please find flyers, more information or to register for the 2016 Area 10 convention at this link.
"I am responsible. When anyone, anywhere, reaches out for help, I want the hand of A.A. always to be there. And for that: I am responsible."